As a part of the First Nations Health Authority's Sober(er) for October campaign, the FNHA and the UBC Learning Circle will be hosting an interactive panel of Indigenous mental health and wellness providers to discuss alcohol consumption, harm-reduction, traditional Indigenous teachings, and starting meaningful conversations with loved ones about substance use.
A tentative agenda of topics to be discussed include:
Recovery as a unique, self-determined journey.
How to support loved ones on their personal healing journeys.
Traditional teachings and healing ways (including lateral kindness).
How to reduce shame and start meaningful conversations with loved ones.
Harm-reduction approaches to alcohol consumption.
Tips for reducing alcohol consumption.
The last 20-30 minutes of the session will be open for questions for the panel members.  The panel will include: Dr. Nel Wieman, Deputy Chief Medical Officer, FNHA and Paula Tait, Indigenous Wellness Educator, FNHA.
---
Thank you for your interest and participation!
This session's video is now available for viewing.
Thank you to everyone for your continued interest in our events.
We would like to reiterate that everyone is welcome to our UBCLC sessions.
Our events aim to embody a safe space for everyone of all different backgrounds to have their opinions and voices equally heard.
Date: Wednesday, October 27th, 2021 (PST)
Time: 9:30 a.m. to 11:00 am
---
About the Moderator:
Corrina Chase, MA.,CAM.
Tawnshi, my name is Corrina Chase, and I am from the Metis Nation. My Indigenous ancestry is from the Algonquin people, and I have aligned my life with the Indigenous teachings from the plains. I was taught these sacred teachings from an Elder in my early recovery coming off of illicit substances. The connection I felt to the culture was different than how I felt to my Scottish culture. It was the deep connection to nature and the inherent beliefs that our ancestors walk with us as we live out our lives to help us. These teachings supported me as I walked through the many challenges returned to school. Years later, I am thriving and work to help others who experience the same judgements, and know Stigma has been the overarching theme for drug users and, this is contributing to people using the toxic drug supply in our ongoing opioid crisis. By decolonizing substance use we can save lives!
About the Presenters:
Dr. Kelsey Louie
Dr. Kelsey Louie is Coast Salish from the Tla'amin First Nation and serves as Senior Medical Officer within the First Nations Health Authority's (FNHA) Office of the Chief Medical Officer. Dr. Louie completed UBC's Indigenous Family Practice residency program and now works as a primary care provider in Victoria BC, providing both hospital based care and virtual health, in addition to physician leadership. He continues to promote and support FNHA's health and wellness vision by integrating cultural safety and humility into both his clinical and non-clinical work.
Paula Tait, BA
Paula is Wet'suwet'en and Gitxsan, from Witset, B.C.  Paula is Tsayu/Beaver Clan and her father-clan is, Liksilyu/Small Frog Clan.  Paula works in the unceded territory of the Coast Salish Nations.  Paula's excited to promote Indigenous wellness and culture, and is committed to help reduce stigma and normalize Indigenous Harm Reduction, that's helping save lives and improve Indigenous Peoples health.  This work personally affects Paula, within her family and her community.
Paula received Bachelor of Arts Degree, majoring in Canadian Studies, from the University of British Columbia, in addition with 1-year Unclassified Political Science.  Recently, Paula completed professional developments: Indigenous Business Development Services Ways of Knowing Facilitation & Leadership Training, PHSA Educator Pathway Program Level 2, 3, Indigenous Cultural Safety; Indigenous Tools for Living.  Throughout her career, Paula worked with First Nations Organizations within the areas of Treaty, Education, Employment, Early Childhood Development, HIV/AIDS and Anuk Nu'At'en Ba'glgh' iyi z'ilhdic ~ We are Talking About Our Ways.  Paula is a proud mother of her two children, her daughter Taleetha and her son, Rahim.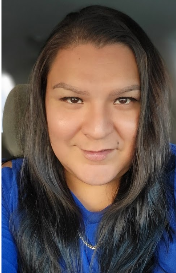 Sekani People
Sekani Dakelth is a story teller and knows how to share her experience around, homelessness, drug use and her experience as being a marginalized trans/ two spirited person. She does so with Safety at her core and only takes on work that has impact with society. She has experience around workshop development, facilitation, sharing her knowledge and experience in various ways such as, at colleges, universities and at events, she does this work so that communities can learn to accept and have compassion for folks that are experiencing barriers. If you would like to talk more with sekani she can be reached at 236-880-9594
---
Resources
---