Join us on Tuesday, December 6, 2016 for another interactive demonstration with Cease Wyss, Indigenous Plant Diva. In this session, Cease will demonstrate how to make homemade healing salves that can make perfect gifts for the holidays.
Learning Objectives:
Participants will learn the important steps in making healing salves, as well as how to package and store your salves.
Everyone welcome to participate:
Date: Tuesday, December 6, 2016 [Registration is now closed]
Time: 10:00 am – 11:30 am (PST)
About our Presenter:
Cease Wyss, the Indigenous Plant Diva of the Skwxw'u7mesh, Sto:Lo, Hawaiian & Swiss Nations, is a traditional herbalist with a passion for ethnobotany, food security, community gardens and indigenous plantings. She is also a Media Artist, Educator and Activist. Cease has been building her long term relationship with all things plant-life for 30 years. She is currently the project coordinator for a community garden in North Vancouver, called the Harmony Garden located in the village of Xemelchtsn. She is also the co-owner and co-operator of Raven and Hummingbird Tea Company, which she and her daughter operate. She continues to study and still has time to teach medicinal & food plant knowledge with her community and programs within the City of Vancouver and also travels to many other communities when invited to do so. Cease continuously promotes sharing knowledge and culture, with diverse communities in the unceded territory of her people and beyond.
Together, Senaqwila & Cease Wyss, are a daughter & mother partnership who have teamed up to create a business based on traditional local and seasonal plant foods and medicines. Their teas are all handcrafted and they endeavour to bring a sense of wellness and comfort to the teas that they blend.
They are currently working on setting up their new online store and their logo and branding. Watch out for news about their upcoming launch of the website and online store this fall.
T'Uy'Tanat-Cease Wyss,
Owner/Lead Herbalist: Raven and Hummingbird Tea Company
Teas/traditional knowledge transfer/community engagement through tea/media arts and culture
https://ravenhummingbirdtea.wordpress.com
https://indigenousplantdiva.wordpress.com
---
Recipes and Ingredients Required for Salves Made During Session:
Video of Healing Salves for the Holidays with the Indigenous Plant Diva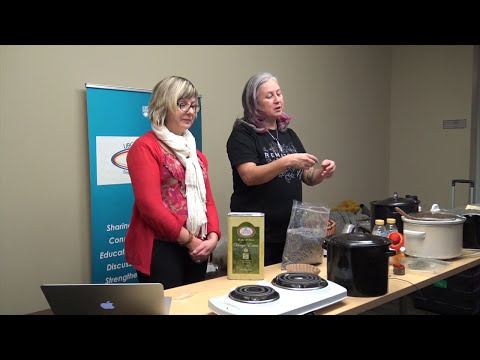 ---
.
.