Join us at the UBC Learning Circle with our special guests, Jenifer Brousseau, Madelaine McCallum, and Mitch Saddleback of imagiNATION Collective, Beneath the Surface Society in our conversation on "…guiding and mentoring our youth through the sharing of stories, creation of safe spaces within, movement to set ourselves free and reflection that builds insight." 
Beneath the Surface Society is a not-for-profit partner of imagi'NATION Collective, who offers workshops, camps, mentoring, support, education, networking, and numerous other projects vesting in the tenacity, self-worth, awareness, confidence and resilience of our young people.
Their mission is to support the creation safe spaces, support systems, and to build awareness in our youth, through fundraising, networking and community efforts.
The intention of Beneath the Surface Society is to build the link between arts and culture and our youth, by providing a sense of togetherness through our collective efforts to overcome diversity, while promoting healing in our communities and families, starting with healthy children.
Their Agenda Covers a Unique Portrait:
Chronicles of our life journeys

The medicine wheel

7 Grandfather Teachings

Personal and outreach resources for suicide awareness and prevention
 Everyone welcome to participate:
Date: Thursday, November 24, 2016 [Registration is now CLOSED]
Time: 10:00 am – 11:30 am (PST)
About The Presenters:

JENIFER BROUSSEAU, is Ojibway and French from Serpent River First Nations in Northern Ontario. She has been performing since the age of 5. Trained at Lyric School of Acting in Vancouver BC, has traveled throughout the world with various foundations and humanitarian organizations; hoping to bring inspiration and change using theatre and creative arts as a tool to inspire Canadian youth.
In Vancouver's urban Aboriginal community and in First Nations communities throughout Canada she has inspired individuals as a Creative Arts Facilitator; teaching theatre, art expression, life and survival skills. She currently sings with the Aboriginal group M'Girl.
Jenifer has played many roles, both on screen and stage, and is currently a host of APTN's upcoming documentary series, Wild Archaeology. She has also played thought provoking lead roles such as; The Pig Farm (the story of Robert Picton), 4Paths to Peace (a documentary with the Dalai Lama and featuring Nobel Peace Prize winner, Jody Williams), and her most recent theatrical work for the Murdered and Missing Women.
MADELAINE MCCALLUM is a dancer from Ile a la Crosse, Saskatchewan. Though her main focus is Métis dance (she's been jigging since she could walk!), she enjoys all forms including Pow Wow, contemporary, and hip hop. As well as performing for such well established organizations as Métis Nation British Columbia and Métis National Council. She also performed in the opening ceremonies for the 2010 winter Olympics as well as many Aboriginal dance festivals across Canada.
Madelaine has a huge passion for working within her community in Vancouver BC and across Canada with Youth. When she left her home community as a young girl she promised herself to break the unhealthy cycles that were in her family, And to go back and work with her people and inspire change. Madelaine has worked with youth in an Aboriginal Youth Facilitator Role since she was 22 years old. She has a passion for sharing her knowledge of dance and culture with Youth. Madelaine also shares her story of survival and how dance has been her outlet and savior throughout her life.
.
.
MITCH SADDLEBACK is a Plains Cree from Maskwachis Samson Band, Mitchell Saddleback started acting at the age of 14 after winning best male performance in a high school improv competition. He quickly began auditioning, but soon realized the challenges inherent in being a First Nations actor.
After high school he quit his job at the local video store in Wetaskiwin A.B. and in 2008 moved to Vancouver B.C. to pursue stand up comedy and filmmaking. After founding a few YouTube comedy sketch groups and beginning to make his mark on the Vancouver comedy scene, his chosen career path was put on hiatus when his cousin, a very close friend suddenly passed away.
Over the next few years Mitchell struggled with depression, homelessness, and addiction. While working at a grocery store he realized that he needed to refocus and pursue his passion for art, creating, and acting, so he began to attend open casting calls and in summer of 2014 was cast in Miscellaneous Productions' Haunted House. In addition to acting, Mitchell's role as Youth Ambassador saw him accompany select members of Miscellaneous Productions on tour through the interior of B.C., facilitating dance and theatre workshops for underprivileged and incarcerated youth.
In 2015 Mitchell was cast in imagi'NATION's Collective Beneath the Surface. Having been impacted by the suicide of loved ones many times in the past, from his father to his cousins on the reservation, he has a deep and personal investment in spreading awareness about the issues explored in this production, loss of identity, Residential Schools, addiction awareness, and the struggle of growing up.
Mitchell continues to make a name for himself in Vancouver's comedy scene and has a number of upcoming personal projects in the works. He is grateful for the opportunity to share his story and dedicate his time to the act of creation."
---
Reading Material:
Follow imagi'NATION Collective on Social Media:
| | |
| --- | --- |
|       1. Like Our Facebook Page |     |
|       2. Add-request Our Facebook Group | |
|       3. Follow us on Twitter | |
|       4. Instagram – imaginationcollective | |
|       5. Subscribe to our Youtube | |
What Jenny Kwan says about Beneath the Surface: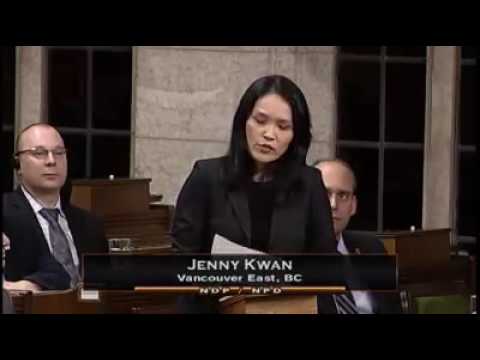 PDF version of their PowerPoint:
Video of Beneath the Surface Session: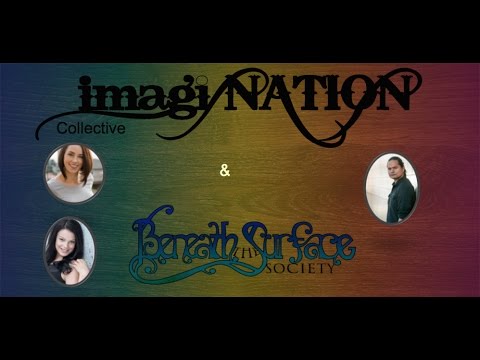 ---
.
.
.