Archives by date
You are browsing the site archives by date.
By meditsd on November 30, 2016
We all know that engaging young people is important and that having just one trusted adult in their lives can make a world of difference. Unfortunately many young people have had difficult experiences when they have tried to share their ideas, thoughts, feelings and experiences with adults
By meditsd on November 29, 2016
Join UBC Learning Circle, in collaboration with Vancouver Coastal Health's Aboriginal Health Department, in welcoming Elder Roberta Price and Dr. David Tu on Thursday…
By meditsd on November 24, 2016
The intention of Beneath the Surface Society is to build the link between arts and culture and our youth, by providing a sense of togetherness through our collective efforts…
By meditsd on November 22, 2016
Join us on November 22, 2016 with Larry Leung, Lecturer and Pharmacist at the Pharmacists Clinic, Faculty of Pharmaceutical Sciences, UBC. In this session we will explore the topic of "polypharmacy", which can occur when people are taking multiple medications for one or more health conditions. We will get perspectives on the risks of polypharmacy, […]
By meditsd on November 15, 2016
Join us on Tuesday, November 15, 2016 with Lucy Barney, Lead, Aboriginal Health, Perinatal Services BC, Perinatal Specialist with First Nations Health Authority, and Evelyn George, Indigenous Lead, Midwives Association of BC. In this interactive session, we will explore the past and present roles of doulas and midwives in our communities. Learning objectives: Learn the history […]
By meditsd on November 9, 2016
This community-based participatory research project seeks to answer the question, "Will peer health mentoring result in successful reintegration and achievement of health goals for men leaving federal correctional facilities in BC
By meditsd on November 7, 2016
In this Learning Circle, as adults who work with youth will share what they have learned from the hearts, spirits, minds of the Aboriginal youth. Their session is based from our community-based events that gives youth an opportunity to speak their truth…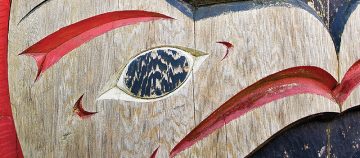 By meditsd on November 7, 2016
This award-winning certificate program is designed for those working in Aboriginal communities who want to increase…
Support Resources
Video Conference Technical Support
Technical support for those with videoconference equipment for our online events, please call: 1-844-364-7878 or email eHealthSupport@fnha.ca.
Webinar Technical Support
For webinar technical issues please click here: Webinar Technical
Counselling Support
If you need support please do not hesitate to call the toll free crisis line here in the province of B.C. (1.800.784.2433) or if you prefer, have a number prepared in advance locally.
Youth Support
Check out our Aboriginal Youth Resources page for more information.