"Lateral Violence" & "Lateral Kindness" ~ What's next for Denise Findlay? Reflecting on the past 10 years of working with Indigenous Communities Denise is excited for the next leg of her journey. Join the UBC Learning Circle for an exciting dialogue with Denise on what has happened over the past 10 years and what new and exciting developments are unfolding. What does post-contact "Lateral Kindness" rooted and cultivated in each Indigenous Community look like?
Kweykway is a grassroots organization that is Indigenous owned and operated by Denise Findlay. Findlay  specializes in education, consulting and professional coaching. She has worked with  over 120 Indigenous communities and organizations throughout Canada using  customized services and programs that effectively address existing needs and challenges facing indigenous peoples. Findlay has an extensive experience working with leaders, communities, parents, social workers, administrators, health centres, and educators.
Talking Points:
What successes and challenges has Denise experienced with teaching "Lateral Violence" and "Lateral Kindness" over the past 10 years?

What has changed and why?

What does looking forward look like?

What does "Lateral Kindness" being rooted and cultivated in each Community look like?
Everyone welcome to participate:
Date: Thursday, September 8,  2016 [registration is now closed]
Time: 10:00 am – 11:30am (PST)
Place: Participate live via video conference OR computer webinar.
……….View system requirements.
Registration: is required to participate:
About the Presenter:
Denise Findlay, Squamish Nation,  is a seasoned and dynamic professional with a passion for supporting people to fulfill their potential. The Indigenous professional has worked in over 120 Indigenous Communities and organizations throughout Canada, including her own community. Known for her pioneering work in the area of lateral violence, Findlay situates herself in a space where the development and delivery of programs are embedded within contemplative practices and developmental attachment theory while her curriculum development supports individual and collective healing, wellness, and relationship building. In a practical sense, she specializes in supporting parents and families to take their rightful place in the lives of their children as well as provides professional development training to parents, caregivers, educators, social workers and mental health professionals. According to Findlay, "Reconciliation and healing begins with and must include a reconciliation within one's self , one's lived experience, and one's family so that the rippling out to our Communities and the world can transpire."
With a Masters Degree in Education at Simon Fraser University in Contemplative Inquiry and Approaches in Education  along with her experience as a Facilitator and Course Assistant for the Neufeld Institute Institute  the Indigenous academic holds a  BC Provincial Instructors Diploma from VCC , and is a Certified Professional Coach with advanced training in systems coaching. This combines with over 6 years of studying with her mentor, Dr. Stephen Schuiteveorder,  in Process Psychology along with the teachings from Dr. Martin Brokenleg's Circle of Courage model for reclaiming youth have provided the Indigenous professional with a strong foundation.
Denise was born and raised in North Vancouver to a mother of European decent, and a father of Coast Salish heritage. She currently resides in West Vancouver on the Capilano reserve with her husband Jay, sons Jake and Max, along with their dog Harley and cats Marshmellow and Buster. They enjoy a gentle pace together as a family where the Squamish Nation woman is able to engage in her passions of daily writing, reading, movement and meditation.
Denise Findlay, CPCC, ACC
Educator, Facilitator and Consultant
Owner of Kweykway Consulting
PDF version of Denise's powerpoint presentation:
Edited Video of Denise's session: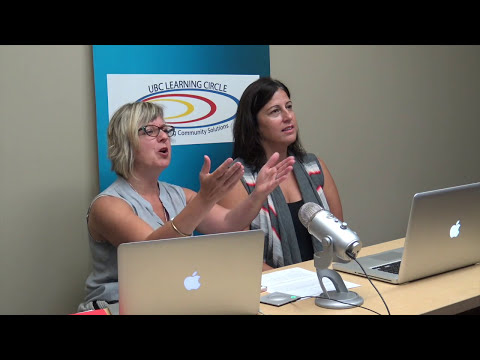 Links to some topics she discussed during session:
First of all, about the

DCA

Then,

Fanny Kiefer

Denise's

Story
.
Also, we are reaching out you to you for a special request:
If you could take the time, and would be comfortable enough to provide a short testimonial for Denise's website. She's in the process of revising the content and would very much appreciate having up-to-date comments from some of the people she's presented for.
Thank you so much  in advance for your consideration. We look forward to your response. 
Here is the link to her website:  Kweykway Consulting
.
.
.