Please join us in our conversation around what culture has to teach us about trauma and how we can heal from it.
Anita Charleson-Touchie is the Central Region Nuu-chah-nulth Teechuktl (Mental Health) Coordinator and a part of her practice includes assisting individuals, families, and communities in dealing with and healing trauma. Dea Parsanishi is a counsellor in Port Alberni who provides individual, family, and trauma counselling (Certified Somatic Experiencing Practitioner) and teaches with the Somatic Experiencing Trauma Institute.
Learning Objectives
Our hope is:
To enter into a conversation to explore what trauma is from both a Western perspective and First Nations perspective
To explore healing trauma from both a Western and First Nations perspective.
To practice/experience one or two of our healing practices
We have scheduled breaks to receive comments and questions, so please bring your thoughts and observations. As well, we recognize this is an ambitious agenda, so if the discussion is particularly rich (which we hope it is), we may run out of time for everything. We are planning a few more videoconferences around trauma and healing, and will work to include uncovered material then.
Date:  Thursday, October 23, 2014
Time: 10:00 am – 11:30 am PST
Where: Participate live via videoconference OR computer webinar. To know the difference between videoconference and computer webinar? Click here to find out.
Registration: required to attend this free live event.
________________
About the Presenters: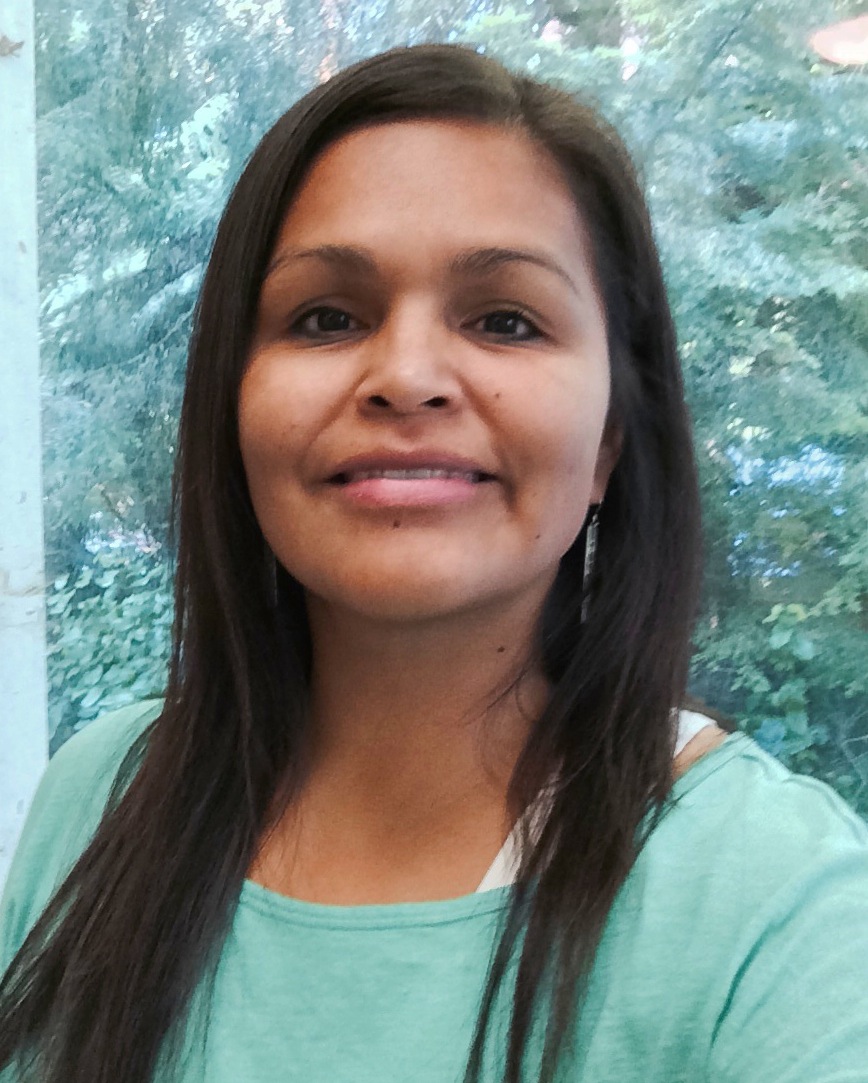 Anita Charleson-Touchie is Nuu-chah-nulth from Yuu?lthuu?ilth?aht, Hesquiaht, and Mowachaht. Her traditional Nuu-chah-nulth name is Hi?nuk?tsu?kwa (speaks with a sea serpent's tongue).  She has been on her journey for 25 years. She lives and works on the west coast of Vancouver Island. Anita graduated from Vancouver Island University with a Diploma in Counselling and a Bachelor of Arts Degree in Psychology. She also completed the core course work for a Masters of Education Degree in Counselling Psychology from the University of Victoria. She has been working in the First Nations community for 13 years assisting and supporting individuals, families, and communities with counseling, service coordination and delivery, crisis response, counseling supervision, capacity building, and promoting cultural awareness. She has been blessed with many elder mentors who continue to teach and guide me on my journey.  She values and utilizes First Nations healing methods, teachings, traditions, and ceremony in the work and does as well in western approaches to helping. A few topics of specialization and interest include: The Impacts of Colonization and Oppression, The Nuu-chah-nulth Wellness Wheel, Grief and Loss, Multi-generational Trauma, Trauma and Tradition, and Self-Care. Her hobbies include playing basketball, running, and surfing.
Dea Parsanishi lives and works in Port Alberni, a small town on the west coast of Vancouver Island where for 14 years, she has been in private practice as a trauma therapist. Prior to that, she worked on the front lines with traumatized children, youth and adults. Currently a large portion of her clinical work is with early developmental trauma and attachment. Dea teaches and provides consultation for the Somatic Experiencing® Trauma Institute, an organization in the US that provides trauma education to counsellors, bodyworkers, medical practitioners and healers around the world. As well, she has worked as a counsellor educator with the University of Victoria. During her 14 years in Port Alberni, she has been blessed to work in a number of First Nations communities and was taught how communities survive multi-generational trauma, the importance of spirituality in healing, and the overlap between SE® and some traditional ways of healing. This experience informs and affects her work with both First Nations and non-First Nations people. She works from a body-oriented perspective, incorporating Somatic Experiencing ® trauma therapy, movement and touch in her practice.
______________